"Trendy design" is not on our calling card.  However, we do carefully watch kitchen and bathroom trends.  These design driving trends tend to stick around for many years and are the areas of most importance to new home buyers.    Below are a few in the kitchen area that we believe have practical and aesthetic merit.
Studies indicate that "tidiness" is of utmost importance to homeowners.  They want a place for everything and everything in it's place.
Islands have been around for many years so can't really call them a trend.  They are becoming larger however.
White will continue to be the most popular color but the addition of an accent color is big.  This could be drawers, cabinet doors or an island in a contrasting color or wood finish.
 Darker gray to black cabinets are gaining in popularity.  Lighter gray is beginning to wane in popularity.
Black and darker stainless steel appliances are on the rise.  White glass is also becoming popular.  Stainless steel is still at the top but other variations/choices are a welcome addition.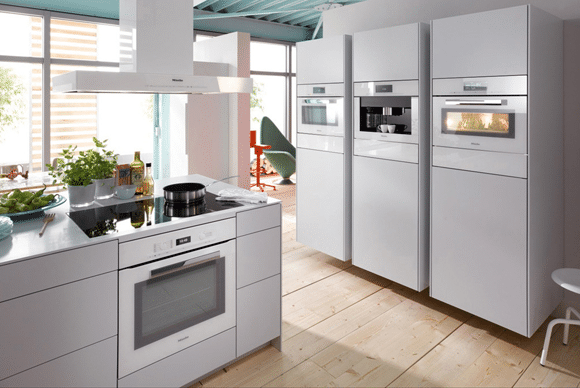 Engineered quartz has now edged out granite as the counter top material of choice.
Banquette seating is beloved by homeowners, for good reason.
Black fixtures (plumbing and lighting) are increasingly popular.
Flat front cabinetry is on the rise but Shaker style is still the top choice.  Flat front is perfect for modern settings but Shaker wins the hearts of more traditional and transitional clients.
Square tiles for the back splash!